Indianapolis General Commercial Contractors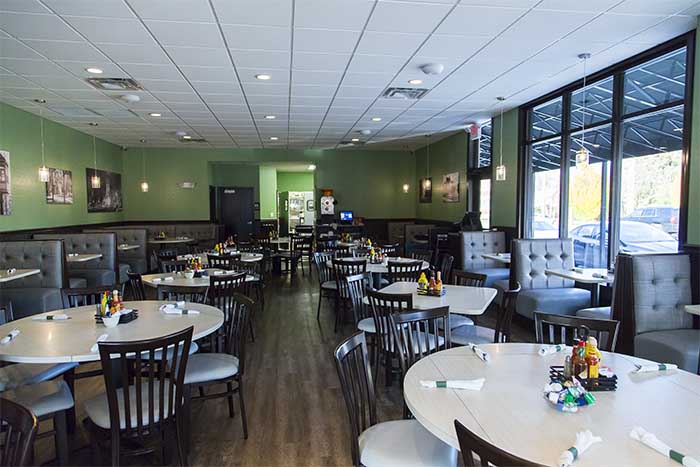 Meet the Owner of Avouch Contractors
Our team is consistent of multiple general commercial contractors that have been in the industry for over 20 years each. One of the main components of Avouch's team is the president David Stevens.
David has been in the construction field in Indianapolis for more than 24 years. He started his career as a carpenter, working in the booming residential field in Indianapolis. He worked his way up through the years to supervising and contracting bigger projects. He transitioned into commercial contracting; building several projects in the retail, office, and restaurant fields. He came aboard the Avouch team in 2002. He serves the team as the Operations Manager, Estimator, and Project management. He is currently working with customers such as Buca di Beppo, Clustertruck, Cracker Barrel, Joe's Crab Shack, Lincoln Square, Longhorn Steakhouse, Olive Garden, Panda Express, Pepsico, Red Lobster, The Mug, Wendy's and other franchisees.
Contact David.
Indianapolis General Commercial Contractors have had over 50 plus years of experience in the construction industry. Our team of contractors believe honesty and integrity are a critical part of building our partnership with potential clients. Our team's goals are to perform every job as safely and efficiently as possible. We provide the structure for an outstanding job performed every time. With our vast experience in such diverse fields within the industry, we are qualified to handle all building stages, from design build to project end.
Our team specializes in commercial construction, with experience in exterior and interior remodeling.We guarantee commitment to each and every project we perform in the Indianapolis area. No matter what stage of the project, we are here to answer all questions and keep you in the loop as each stage is complete. Whether it is design, demolition, purchasing and or build, we educate our clients on what each step will include.
Experienced Team of Indianapolis General Commercial Contractors
We have the talent and experience to bring life to every project that we work on. Avouch has a team of committed contractors who coordinate with the engineers, architects and designers to complete a successful project from start to end. Our team is in constant communication and will have all the answers to the questions that may arise. Our knowledge allows us to troubleshoot and find solutions to make sure all of our client's needs are fulfilled. We stri
ve on building continuous relationships to be our client's go to, once their project is complete. We will get the job done, efficiently and within the stated time frame. We offer competitive pricing and have strong attention to detail, to provide our clients with overall satisfaction.
Why Choose Our Indianapolis General Commercial Contractors?
Flexibility. Since we are a locally and privately owned company, we have the flexibility to work around your schedule and can easily adapt to changes.
Locally owned and operated. Avouch is locally owned and operated by lifelong Indianapolis residents. We are familiar with the coding, zones, roads and land in which we perform all of our projects on.
Safety. Safety is the #1 goal at our Indianapolis company. We not only want safety for our team, but also for all of the future visitors of this project. We ensure our teams has the management and leadership skills to provide a safe work environment for everyone involved.
Quality. Excellence is what we strive for from our Indianapolis General Commercial Contractors. From the crew, materials, and the performance, we provide durable and long lasting products to our Indianapolis clients.
Contact our Indianapolis General Commercial Contractors
Our staff is always continuing their education and taking safety measures to ensure the work we perform is done safely and correctly. If you have any questions for our team, feel free to reach out to Avouch at anytime. We can provide you a free estimate on any of your project needs. Please provide us with as much information as possible in which we can develop an accurate quote for your needs. We also offer 24 hours emergency assistance for our clients, yet another perk of working with the Avouch team. We look forward to working with you and becoming your next Indianapolis General Commercial Contractors.